At Hutcheon & Pearce we are committed to providing the Right Part at the Right Price.
For as long as you own your machine, we have everything you need to stay up and running
We have parts to suit every need and cost, from our Genuine John Deere parts, quality John Deere Reman parts, or affordable A&I Products, Sunbelt & Lankota parts.
Genuine John Deere Parts: Engineered and tested for its exact application, a genuine John Deere part is your best choice for performance and reliability
Genuine John Deere Reman: When you need a OEM quality solution at a price you can afford, John Deere Reman will get your machine up and running in no time. its no rebuilt, it's your machine reborn
A&I Products, Sunbelt & Lankota: An economical repair option for your equipment. Whether you have an older or new John Deere Machine, A&I Products, Sunbelt & Lankota offer a variety of products for numerous applications.

Whatever you need, we can get it for you fast. Same day dispatch for parts in stock (when ordered before 2pm) and if we don't have it, we can usually source it overnight.
Order at any Hutcheon & Pearce store, by phone through your nearest dealer.
Have your parts delivered to your door!
In these difficult times, we want to make your life easier, not harder. We see parts as an essential need, to keep you and your business up and running. That is why Hutcheon & Pearce are providing you with four options to make it easier for you to get the parts you need and keep you running at peak performance. Your uptime is our priority. Our options include:

Have your parts delivered to your door
Conditions: No delivery fee charged on orders over $1000. We may need the flexibility of a couple of days to get the parts to you. We will organise with you the safest place to leave your parts. In the event of a breakdown, picking your parts up at the branch is still the fastest way. Limited time only.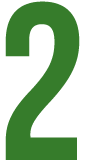 Phone Order
Order ahead of time and we will leave the parts for you outside or in a safe place.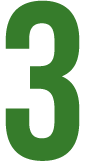 Pick-up in-store
You are still more than welcome to visit us in store and talk to us about the parts you need, keeping in mind the following rules:
Avoid close contact with staff (abide by the 1.5m social distancing rule), Clean your hands thoroughly and use the hand sanitiser available in all branch locations, Cover your nose and mouth when coughing and sneezing, Please do not visit us in store if you have a cold or presenting with symptoms.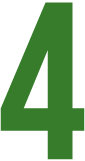 Place your parts on a taxi truck
depending on existing taxi truck availability.