Back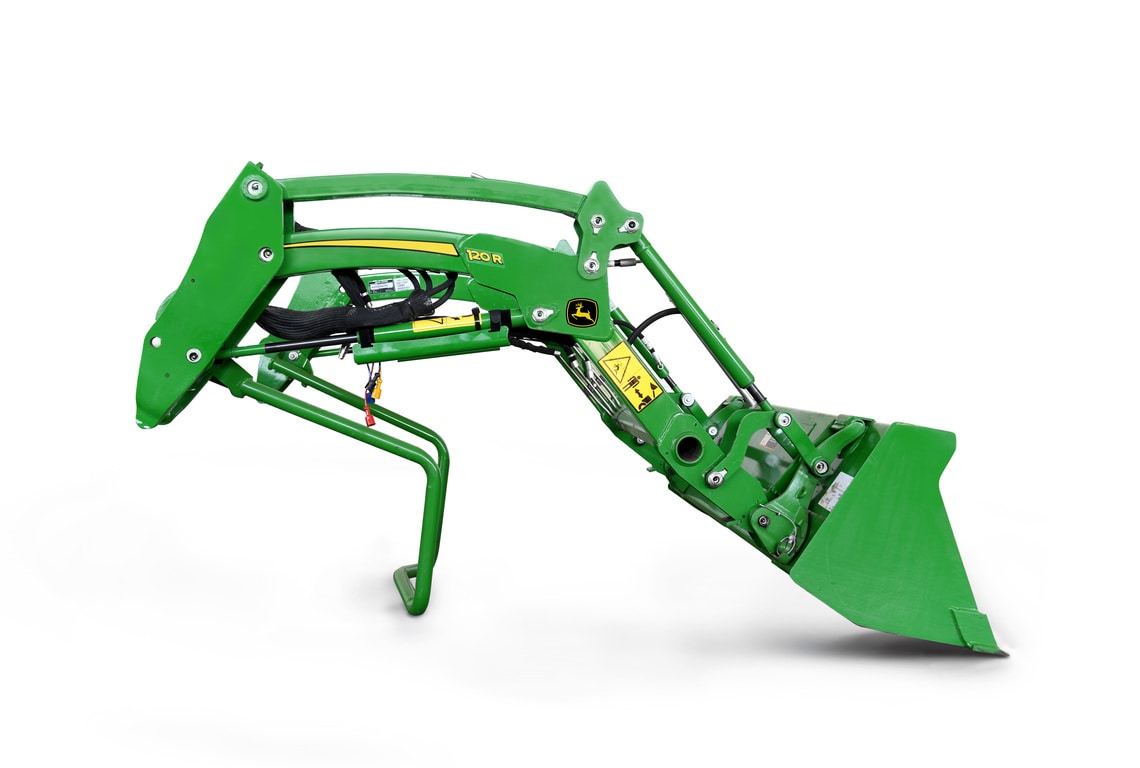 Features
Expand All
Collapse All
Whether the operator is new or experienced to loader operations, it requires skill to maintain an even load and reduce the amount of material lost. With the MSL loader offering for 1 Family, 2 Family, and 3E Tractors, anyone can operate their loader with ease and confidence. With the MSL loader, you will notice:
Loader implement will maintain position wherever the loader is lifted to
Increased lift capacities
Reduction of material lost during operation
Easy visibility of the bucket level indicator on the right-hand side of the loader boom to help determine the position of the front implement
The Quik-Park mounting system on the 120R Loader is designed for easy removal and mounting to and from the tractor without tools.
Just like on the former 120R, the parking stand is attached to the mast. To lower it into the park position, simply move the joystick to the raise position once the latches are opened.
The unique offset head design eliminates cross-pins and cotter pins to retain the pin.
A nut ensures the pins remain in position.
A lubrication groove provides a path for lubrication.
End-of-pin lubrication allows easy access for servicing grease points, which are visible from the side of the loader.